A joint venture of Ferrovial and Laing O'Rourke has achieved the milestone of completing the longest single tunnel drive on the Thames Tideway project.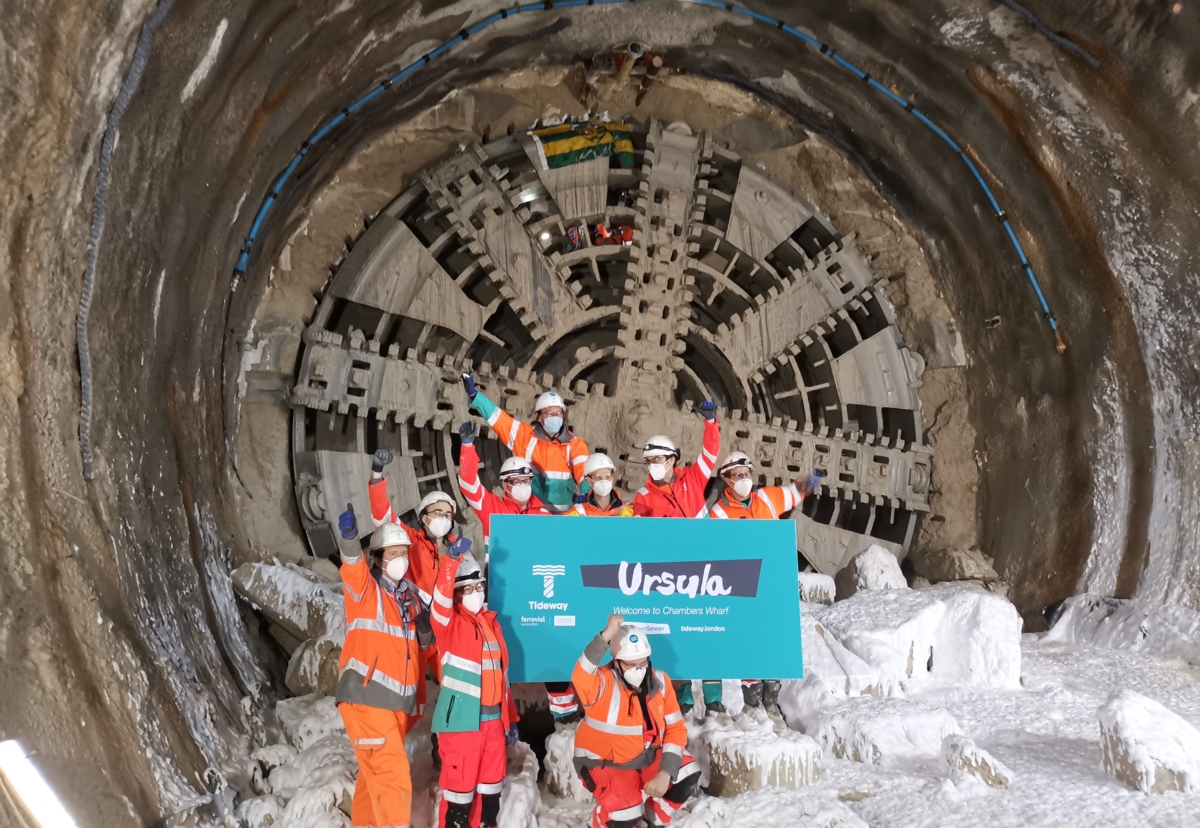 Tunnelling milestone as four-fifths of drive now complete
TBM Ursula's breakthrough now means that more than 19km of the Super Sewer has been completed, with work on the remaining 5.5km section due to begin very soon with the launch of TBM Selina, which will create the final and easternmost section of the super sewer.
As part of its 7.6km journey from Battersea to Bermondsey, Ursula excavated over a million tonnes of spoil, all of which was removed from site using barges on the Thames – preventing more than 250,000 HGV trips.
Tim Newman, Tideway's Project Geologist, said: "Completing the longest single drive on the Tideway project is a wonderful milestone, and our teams have made great progress through a challenging year.
"TBM Ursula has tunnelled at incredible depths, encountering a real mix of geology – through clay, sand, gravel and chalk.
"The expertise required for such a task is immense and allowed us to quickly and safely adapt the tools on the cutterhead as needed."
Viv Jones, Project Director for the central section, said: "Ferrovial and Laing O'Rourke, the contractors on the central section, have done a fantastic job, and I thank the teams involved for their efforts to clean up London's iconic river."